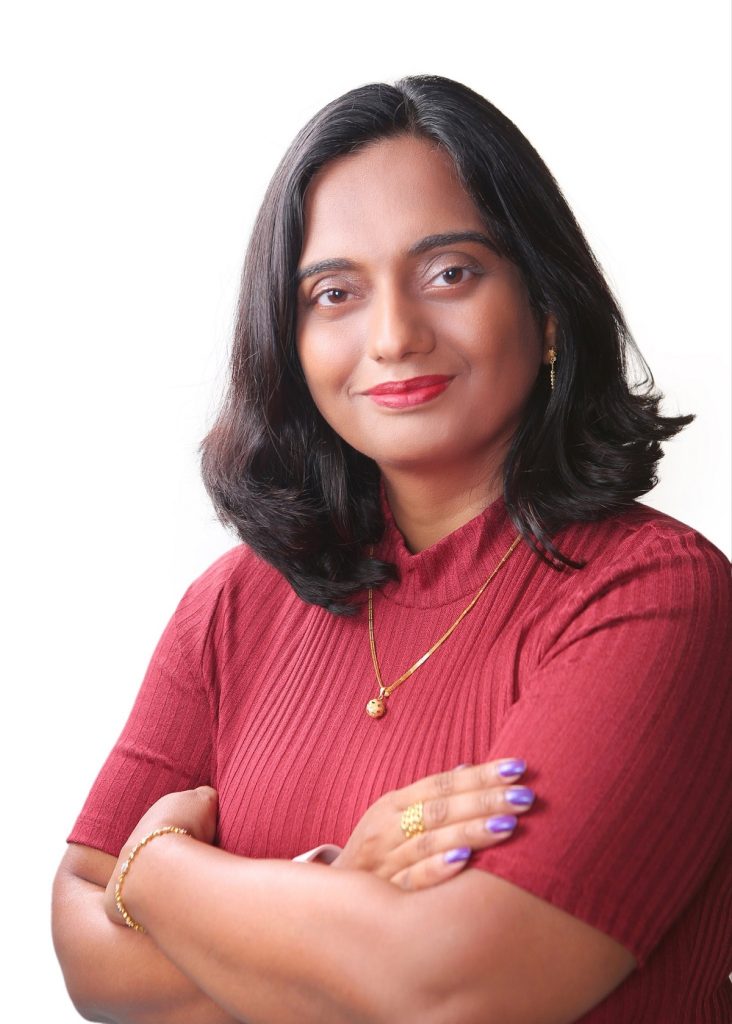 Do you remember the famous quote from Plato, "Those who tell stories, rule the society".
Since time immemorial, humans have used storytelling in numerous ways to communicate, share ideas, culture and experiences. It's been a while business and brands have also started leveraging storytelling.
In modern marketing, business storytelling is a popular and effective way to connect with prospects, build emotional connect with empathy while delivering benefits.
In this article, a leading authority on marketing and business with two decades of experience & TEDx Speaker, Namita Tiwari will explain how storytelling is to be applied in brand marketing and how businesses can use it to differentiate themselves from their competitors and create a strong brand identity.
According to Namita Tiwari " Marketing with Storytelling is an engaging way to turn prospects to customers". She believes there is nothing more powerful than a well-crafted story. Stories not only change the viewers perspective, brain chemistry, sparking empathy, but also make benefits easier to remember and emotionally push people to take action.
1. Persuasion is instrumental across business.
It's not only the customers who need to be convinced to buy , companies also need their employees to align with a reorganization, ensure investors continue to hold stocks, and partners to collaborate in the market.
An example of inspiring stories for customers is Nike Coaching Blogs and Nike Journal with "stories that move you"
For engaging employee stories, look at #PeopleofMicrosoft , employee stories on Microsoft Life.
One of the popular persuasion tactics is reciprocity, where you have brands offering discounts for first orders. The second most frequently used persuasive tactic is the scarcity & urgency principle, where the number of items left in stock is displayed, hunting they will not be available soon. Influencer marketing is also based on persuasive principles.
2. Customer is the king, not your product.
Namita has observed that many times, brands in storytelling deviate around what they offer, rather than making customer the hero.
An important mantra that Namita believes is that marketers should always remember that the story is not about any brand peripherals or features or benefits, it is about keeping customers first.
3. Ensure to hook your audience
While emotion and empathy are critical factors to engage with your viewers, as it humanizes your brand, there are many ways to pin the attention of the audience.
To understand this point better, watch this TEDx Talk from Namita Tiwari where she spoke of 3 Es ~ emotion, experience and engagement for marketing in metaverse.
Traditional methods of storytelling vouch for the 3 Cs to hook the viewers of a story, it's no different for businesses to apply them ~ Conflict, Contrast and Contradiction.
Conflict is a clash of forces going opposite directions. Contrast is juxtaposition of opposite qualities coming together, while Contradiction is when something goes contrary to audience expectation.
4. Story-selling & Story-sharing make it a success.
So what happens when a brand releases its story out in the open, what do you think is a litmus test of its success. Does it have the potential to be spread further, how often and how many people will be willing to talk about the story in their network, family and friends.
The true success of the story lies in how often it was shared further. Of course whether the user took action and bought the product matters but how often they remember and share, is what will bring more sales and conversions.
5. Get customers involved, build stories with them.
Namita believes every business should understand that reality and emotions appeal the most and make your brand more authentic to customers.
Hence, storytellers should make their brand part of the larger success story of their real customers, bringing out how it was meaningful for them. Let your customers tell their own stories.
This would inspire new prospects to turn into customers, pushing them to trust the brand to help achieve the desired outcome.
To conclude
Namita Tiwari says "Storytelling in business is for everyone – Customers, Employees , Investors, Partners ~ all need to be persuasively convinced time & again".
Every brand has a story and the story needs to keep evolving. With every day, every new partner , every new benefit, every new market ~ a new chapter is added to the story. Namita recommends making business storytelling an essential part of strategy to attract and retain customers. Bring inspiration & joy, so that stories get shared further to get revenue traction and conversions for the business.
To read more insights on storytelling & marketing, follow Namita Tiwari on LinkedIn and Instagram.
To know more about Namita Tiwari and her career journey, visit her website.