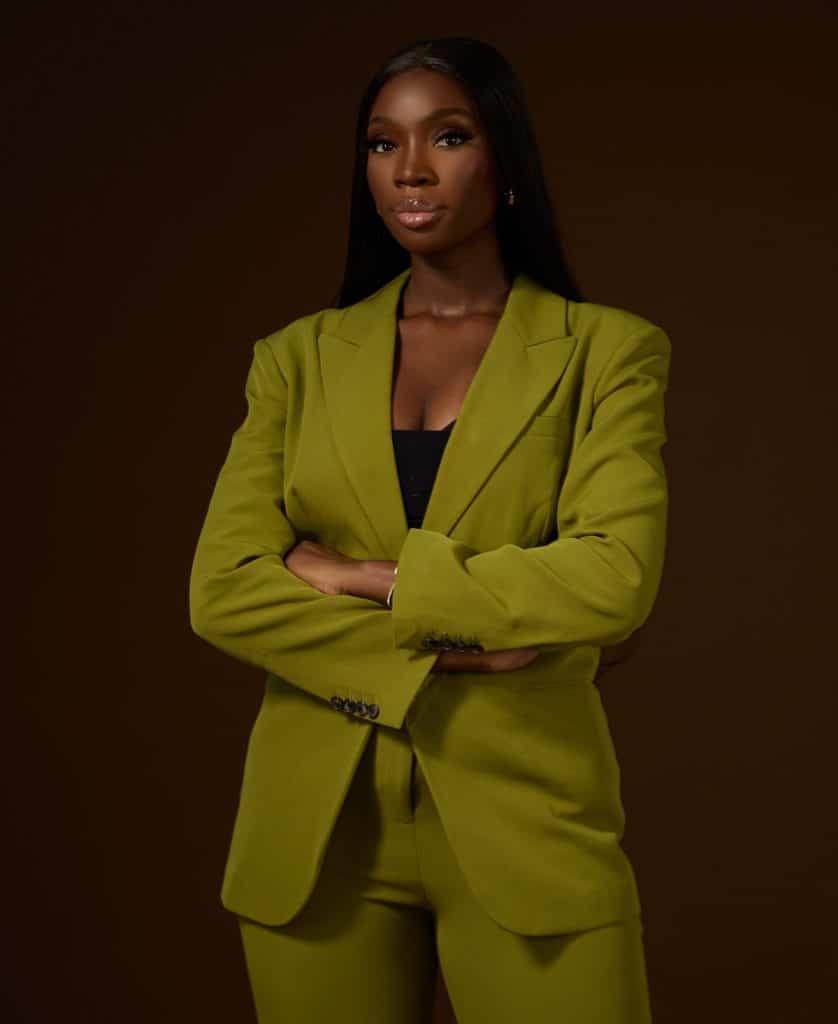 Did standard brand sizes ever hinder your desire to dress as you like? It is the story of every curvy and chubby woman living anywhere in the world!
Nigerian fashion entrepreneur Reni Abina has taken charge of fulfilling the fashion dreams of plus-size and full-figured girlies. She has established a global womenswear brand, Rendoll, that offers attainable luxury for women of a large range of sizes.
Fashion, for most women, equals happiness and satisfaction. It is the way they introduce and represent themselves to the world. However, not finding your size-friendly favorite designs can exclude many women from experiencing this joy. Providing women with the correct size in their favorite prints, Reni ensures her brand practices size-inclusivity.
In an interview, Reni mentioned her struggle to find dresses in standard European sizes, although she is naturally slender. She also shared that Nigerian women are shaped differently than other women, with sometimes wider lower bodies or upper bodies that do not fit in standard measurements. The dresses stitched according to reference standards end up looking awkward or plain figured on these curvy bodies.
Taking a bold step forward by upping the ante on inclusivity, Rendoll offers a new range of sizes that caters to women of all shapes and sizes. Her brand offers sizes up to 24 UK, 20 US, and 52 EU standards.
Reni also invites women to share their exact measurements for specific alterations if they feel the need to resize different parts of the dress according to their natural body shape. This option gives women more freedom to find dresses that actually fit, allowing them to feel good when dressed in Rendoll.
Reni shares that all her customers pay the same price for their outfits regardless of their preferred sizes. A dress in size four and size twenty costs the same at Rendoll as she feels it's biased to charge more to the ones having heavier bodies. She also shares that the fabric difference between a size ten and a size eighteen is not more than a yard.
Rendoll's size guide and conversion chart mentions single-size and double-size measurements. It helps women get a better insight into different standard sizes, allowing them to order their perfect size without miscalculating. For instance, the UK size 18-20 is similar to the US size 14-16, and the EU size 46-48. This chart also gives bust, hip, and waist sizes in inches and centimeters so you can measure and place your order accordingly.
Through Rendoll, Reni is determined to make fashion more accessible and convenient for plus-size women. She wants every woman to feel bold, confident, and beautiful in her designed outfits. Her dedication to empowering curvier women is worth praise and attention.
Check out the latest collection of Rendoll and shop your favorite designs in customizable sizes here.